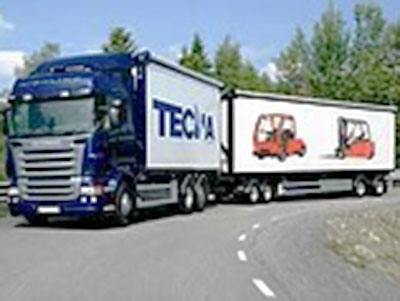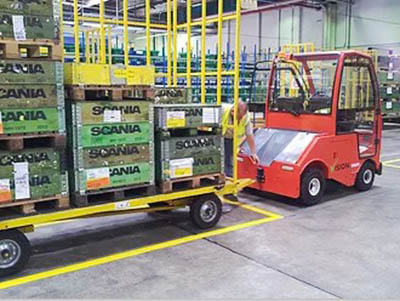 Scania choose Tecna Tow Tractor for his factory in France
New Units:
Tecna has recently delivered new units of Electric Tow Tractors with 10 and 15 tons. of towing capacity to Scania´s factory in Angers. It was 8 years ago, when Tecna send the first unit to Scania and the advanced technology that Tecna install in his new range, together with the efficiency in the use of them, have been the key factor for Scania to continue trusting in Tecna as the best partner for towing jobs.
Scania history:
From 1900 that was established in Sweden, Scania has established factories in Argentina, Brazil, Sweden, The Netherlands and France. It is well known his remarkable fight in R&D and Scania has become a leading company worldwide and a leader in efficiency and technology in the automotive industry.
Tecnacar feels so proud to have been chosen as supplier of industrial electric tow tractors from 10 to 15 tons of towing capacity for this great company.